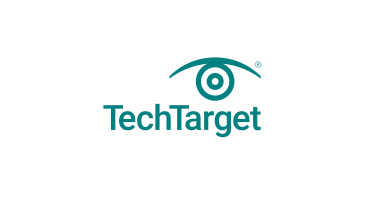 HubSpot launches a free CMS with marketing and CRM integrations
HubSpot has revamped its free CRM, CMS, and marketing automation offerings for small B2B businesses, including those just getting started.
Users of HubSpot's free CMS – soft-launched June 15 and generally available today – can set up a 25-page website and blog of up to 100 posts, full code access for users employing a web developer, as well as drag-and-drop editors and free themes for those who don't.
The free package also gives marketers new capabilities to integrate basic websites with CRM data and perform rudimentary marketing automation tasks that were previously only available to paid subscribers. These include actions such as triggering emails after a customer fills out a form or other actions that are essential to advancing the user's customer journey. Custom domains and premium hosting are also newly available.
HubSpot has courted enterprise customers with premium offerings for several years, including a suite of revenue-mining features. With this update, the company has returned to its roots and is targeting smaller users – a trillion-plus market – and seems less focused on getting "big sexy logos" from large, blue-chip corporate clients. , said Liz Miller, analyst at Constellation Research.
"I'd rather see HubSpot double down on that core market of small and midsize businesses that are really looking to scale like the speed of the business, but don't have that enterprise budget," Miller said. "These users need very specific help, tools, templates, services and scalability. They need to be able to have a marketing team that seems like 10 people when there is only one in reality."
B2B market still underdeveloped
Many small businesses have been launched in the past couple of years — or were created but hadn't established an online footprint, said Lance Willett, senior director of product management at HubSpot. HubSpot saw growth in small business customers during the pandemic shutdown of in-person businesses in 2020 and created these new offerings with those users in mind.
Many small B2B companies have few options for integrated content management, CRM and marketing, he added. Most players in the industry combine them with elements of different applications and publish sites with standalone services such as Wix and Squarespace.
"We want people to have a unique digital experience for their customers," Willett said. "We don't want them to focus on managing the system. We don't want them tinkering under the hood. We want them to delight their customers, to communicate. We want them to be there, let them do what they do."
Competitively, Miller said, HubSpot's integrated package of free CRM, marketing automation, and CMS brings the company closer to rival Zoho. Zoho can act as a nearly complete operating system for a small business, from payroll to web hosting to marketing, CRM, and even webinar hosting. Its interface provides a good experience for users and their customers.
While many software vendors can provide parts of the application stack that small businesses need, Zoho is the most comprehensive. This is where HubSpot will find the battle for new customers for its free tier.
"If HubSpot discounts Zoho, they do so at their own risk," Miller said.
When a user exits HubSpot's free CMS, their Starter subscription ($23/month) adds more web hosting capacity and security features among its capabilities; Professional ($360/month) adds reporting, personalization, A/B testing and more; and Enterprise ($1,200/month) adds tools like membership (loyalty management), web apps, activity logging, site performance monitoring, and other tools for larger operations.
Don Fluckinger covers enterprise content management, CRM, marketing automation, e-commerce, customer service and enabling technologies for TechTarget.