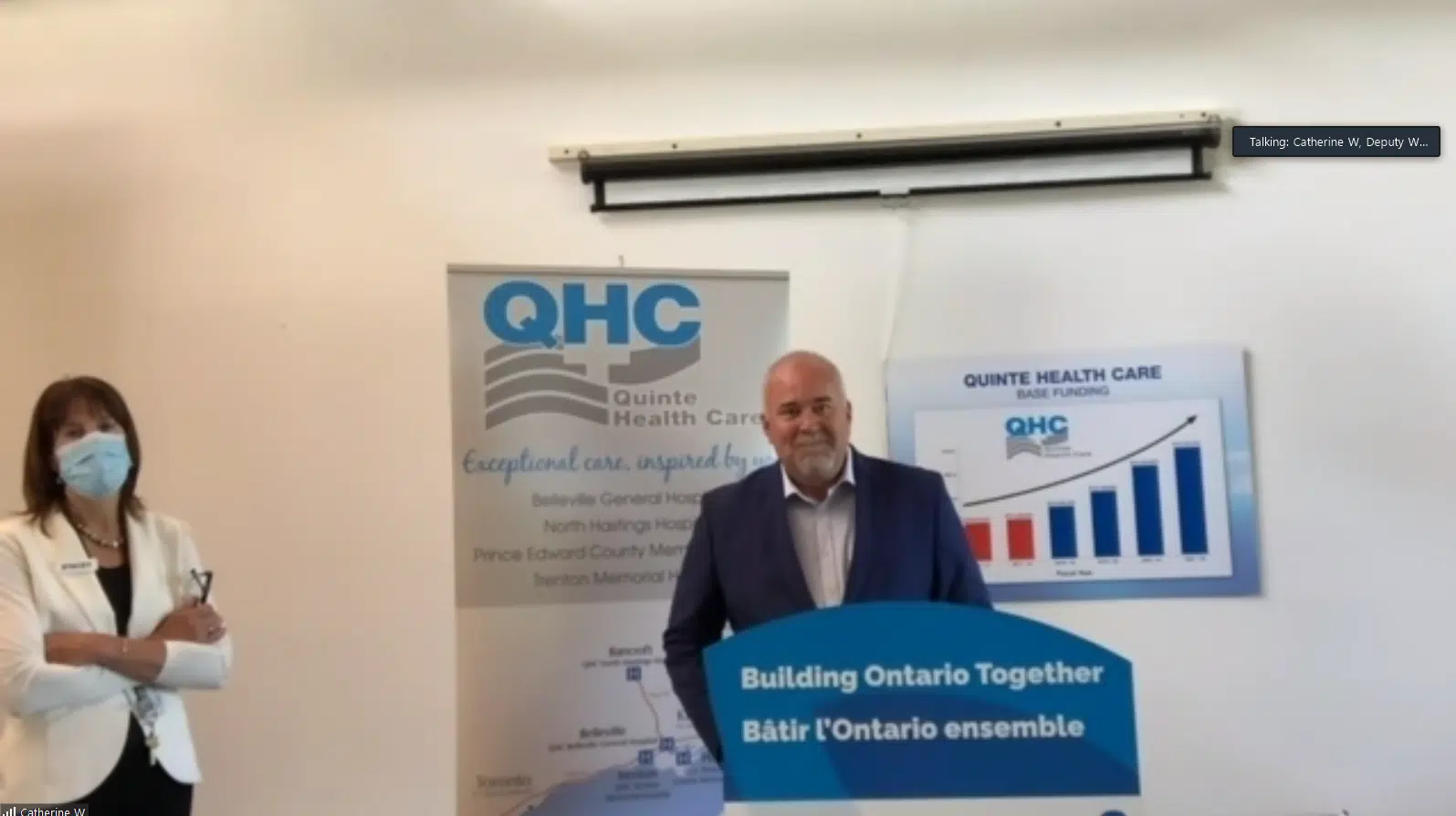 More money for QHC | Quinte News
[ad_1]
Quinte Health Care receives a financial boost.
Bay of Quinte MPP Todd Smith and QHC President and CEO Stacy Daub were at North Hastings Hospital in Bancroft on Friday morning to announce additional operational funding of $ 5.8 million .
This is a 3.6% increase over base and one-time funding for QHC in 2020-21.
Smith says the government has heard concerns from hospital administrations across the province who have told them the funding model is not providing enough money for small and medium-sized hospitals and multi-site hospital companies like Quinte Health Care. .
Daub thanked Smith and Hastings, Lennox & Addington MP Daryl Kramp (who was unable to attend) for advocating for QHC.
Kim Bishop, chair of the North Hastings fund development committee, said the funding will allow organizations like QHC to focus on sustainable care across the region.
Smith says the provincial government is increasing funding for the hospital sector in Ontario by $ 778 million this year.
[ad_2]