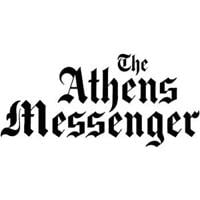 Sports Journalism and New Media Program Launches New Website | Connect
NELSONVILLE — The Tri-County Career Center and High School is proud to announce that starting Monday, March 21, the www.sjnm360.com website is live! The website, and the 360 ​​brand, is the editorial arm of the school's new sports journalism and new media program.
The website contains all original content written, created and produced by Tri-County student journalists. It is hosted by TownNews in a BLOX format and is administered by the student journalists themselves, with instructor Joe Higgins.
"We are fortunate to be able to use this tool to show the public the work these talented students are doing here in the program," said Higgins.
"This content management system is not just something like what students can expect to use when they graduate, it's exactly what journalists use. It's a standard component of the industry that is easily accessible and allows students to show off their hard work.
The website features the 360 ​​logo, which was created in conjunction with Tri-County's Graphic Design and Marketing Program, led by Isaiah Andrews.
An easy-to-read navigation bar directs to categories such as news, sports, multimedia, e-editions, weather, and more. Additionally, links to the program's Facebook, Twitter, YouTube, and Instagram pages can be found on the webpage.
All content produced can be easily shared on social media. Student-produced stories include coverage of 9/11, Black History Month, Halloween, sports previews, profile articles, news reports, audio and video productions, and more.
Students also produced work that showcases programs such as Culinary Arts, HVAC/Plumbing, Early Childhood Education, and Sports Medicine – just some of Tri-County's 22 quality programs.